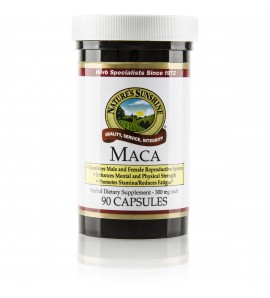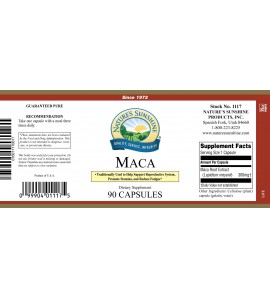 MacA (90 Caps)
Stock no. 1117
Maca may help enhance physical energy, endurance and stamina as it offers natural support for stress.


Benefits:
Is formulated with herbs traditionally used to support the reproductive system.
Was used historically to promote stamina and reduce fatigue.
How It Works:
Maca (Lepidium meyenii) a member of the radish family contains several flavones and flavonoid glycosides that have been used historically to address the needs of the reproductive system. It grows in the Andes Mountains of South America and as an adaptogenic herb it was used traditionally to help promote stamina. Also known as Peruvian ginseng maca has been used historically for reducing fatigue.
Ingredients:
Maca root extract.
Recommended Use:
Take 1 capsule with a meal three times daily.
30 other product in the same category