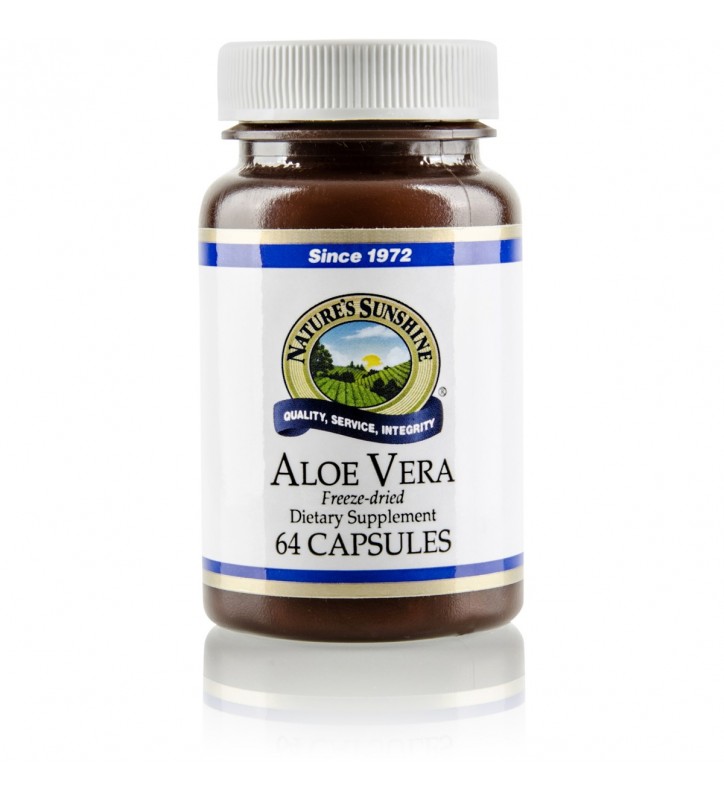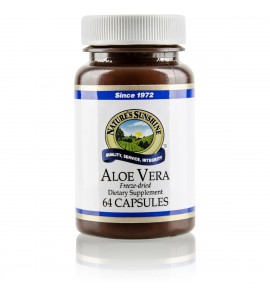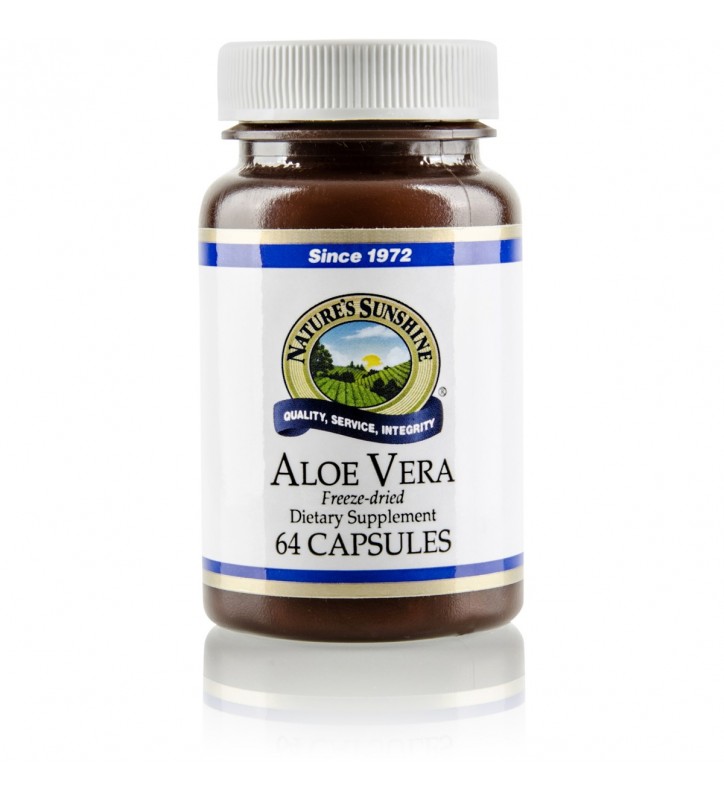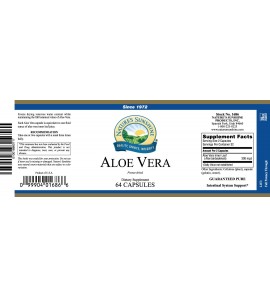 Aloe Vera-Freeze Dried (64 Caps)
Stock no. 1686
Aloe Vera isn't just used for topical relief. This herbal supplement also nourishes and soothes the digestive system and contains many important nutrients. Freeze-dried capsules are easy to swallow.


Benefits:
Use internally for its soothing properties.
Nutritionally benefits the intestinal system.
How It Works:
Aloe vera is a nutritional storehouse. It also contains salicylate and prostaglandins. Aloe nutritionally benefits the intestinal system. Freeze-dried aloe vera provides the same benefits as liquid Aloe Vera Juice but in capsulated form. Freeze-drying removes water content while maintaining the full botanical value of Aloe Vera. Each capsule is equivalent to 1 fluid ounce of aloe vera inner leaf.
Ingredients:
Aloe vera inner leaf.
Recommended Use:
Take 1 or 2 capsules with a meal three times daily.
30 other product in the same category