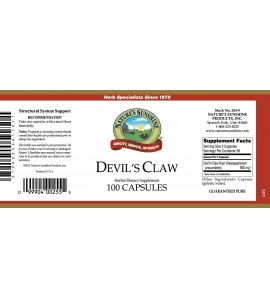 Devil's Claw (100 Caps)
Stock no. 255
Devil's Claw root supports the structural and immune systems.


Benefits:
Supports the structural system.
How It Works:
Herbalists consider devils claw a nutritional aid for the structural system.
Ingredients:
Devils claw root.
Recommended Use:
Take 2 capsules with a meal three times daily.
30 other product in the same category
Specials products
No products at this time.